Pet Sitting and Home Visits
Bark in the Park offer Pet Sitting in the comfort of your own home. This Includes walks and caring for your dog, depending on your dog behaviour Bark in the Park will fully socialise your pet with their regular dog walks.
All dogs must be up to date with Flea & Tick protections, updated with all jabs, updated with Kennel cough jab and wear an Identification Disc as this is required by law. Proof of vaccination cards must be shown upon your free consultation.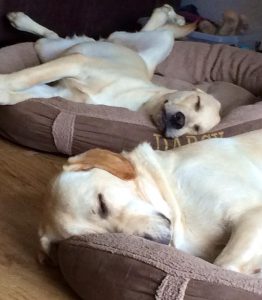 Pet Sitting
1 Dog – 1 Walk = £40 per night.
1Dog – 2 Walks = £50 per night.
This is for 24 hr period and Includes 1 walk.  25% booking fee is required to confirm your booking remainder balance due 48 hours before your holiday.
Bank Holidays  Time and Half Per Service
Prices double for the Christmas period 24th, 25th, 26th, 31st December and 1st January.  
Puppy Care
Everyone loves a puppy, but when you have to work it's often difficult to provide the care they need. Bark in the
Park will arrange a home visit that suits your puppies' requirements. Puppies need lots of affection, feeding 3-4 times a day, help with toilet training, exercise is a key requirement although they don't need much at first as they grow your slowly have increase the amount of exercise your puppy has.
Puppies cannot hold themselves for very long, so they will need regular toilet breaks to stop accidents from happening. This service might be ideal for you if you don't want your dog walked but want someone to pop in, feed, play and let your dog out for toilet while you are out.
If your puppy is not fully vaccinated yet, this service would be ideal for you.
Cat Visits
If you need somebody who will care for your cat when you're on holiday or away for the day Bark in the Park can provide your cat with daily or twice day feeding and fuss that will enable your cat to stay in the comfort of their own home. We also provide care for other small pets such as rabbits and guinea pigs.
Pricelist
Puppy Care – 30 Min Visit £12
Cat Visits – £10 Per visit for 2 Cats + £2 per extra cat.